Curious what's hot in the world of home decorating this fall? It's all about bold pieces, bright colors, and earthy accents. If you're ready for a break from the neutrals we've seen the past few years, you're going to be very happy.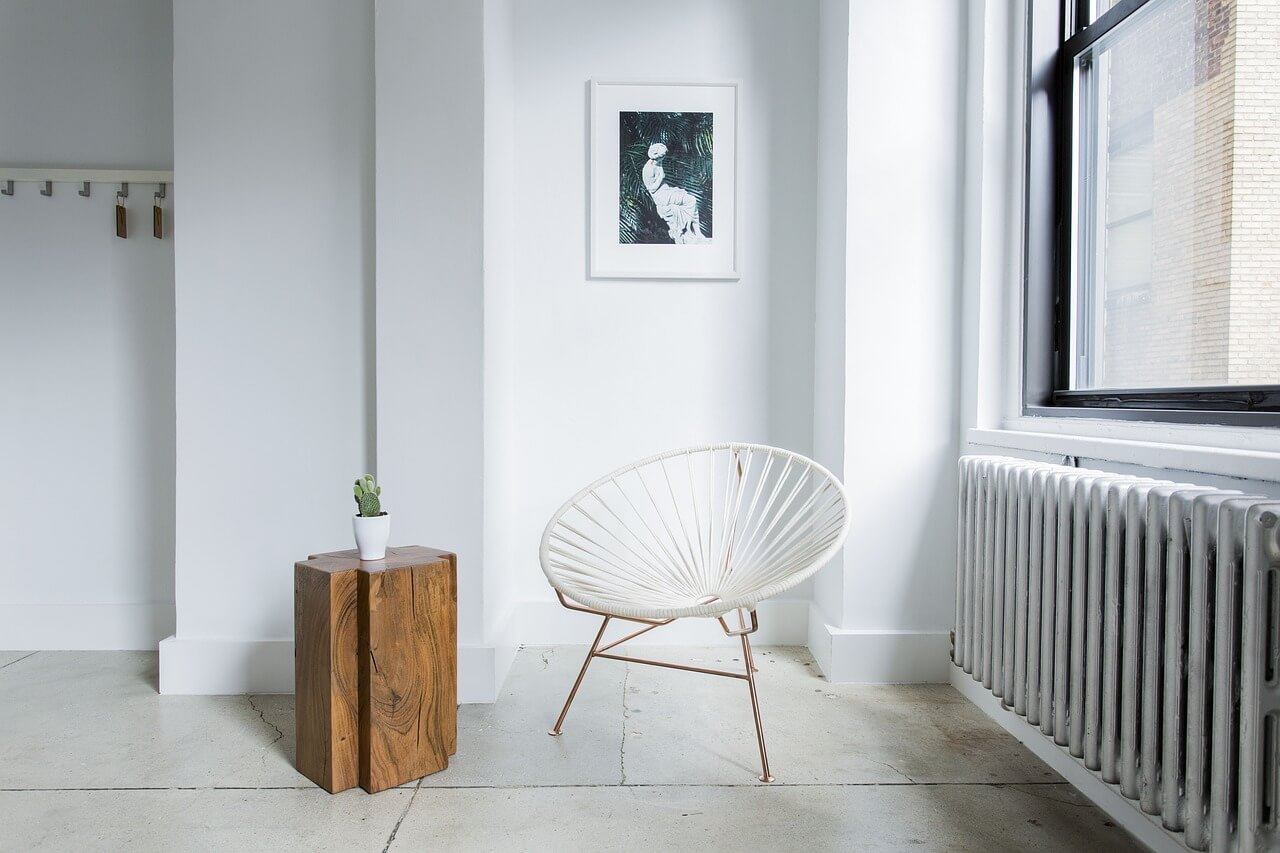 Pieces that Evoke Nature
Have you noticed how frequently nature plays a role in home décor lately? There are so many good, natural options for warming up a room.
Tables made of petrified wood are a good choice. In fact, we're seeing more wood than ever in home decorating. Antique furniture finds are a great choice, especially if they're well-crafted and have a lot of detail work on them.
There are a lot of other ways to incorporate nature into your home, like pendant lights and mirrors woven with branches and natural fibers. Also look for items made out of sustainable, natural materials like jute, clay, and even rice paper.
Pieces like these will make your home feel rich but also down to earth. Plus, these items tend to look handmade rather than manufactured (even better if you actually buy handmade items!), giving your home a unique look.
Wallpaper
You thought wallpaper was out? Well, it's back in a big way. Modern prints are the key—no stuffy, metallic florals here (was that just my grandma's house)?
Think about subtle prints that can cover an entire room without being overwhelming. Or think about a bold floral in a small space (maybe a powder room). Note: Accent walls are out! So, if you're going to do wallpaper, do it on all the walls.
Bold Art
Are you sensing a theme here? Minimalism is down the tubes. That includes all the minimalist art you've been seeing the past few years. Yes, that Live. Laugh. Love. sign you've had for five years counts as something you should kick to the curb.
Don't be afraid of using bright colors and patterns on your walls. If you're hesitant to be too bold in your home, artwork is a great way to dip your toes in the water. Plus, art is easily swapped out if you change your mind.
Cozier Kitchens
Kitchens have looked the same for so long—white subway tile, white cabinets, silver hardware, white counters—maybe an island in a different color. They've been minimalist and clean—almost clinical, sometimes.
Now we're seeing more personalized kitchens that blend in with the rest of the home instead of feeling starkly separate. Think about vintage rugs, cookbooks on display, and even wood cabinets with elaborate hardware.
In short, think about a kitchen that's less hospital and more library. I can't think of a cozier place to cook and eat with my friends and family!
Painted or Wallpapered Ceilings
Did you know that all of your rooms have a "fifth wall"? That's right. Look up above you at your (likely white) ceiling—it's a blank canvas ready for your imagination.  This is a place where you can make a statement. And there are so many options for any kind of statement you want to make!
If you want to do something classic and simple that will never go out of style, try some crown molding. Crown molding is a classic that really does elevate the look of your home. But if you're ready for something bolder, try wallpaper or colored paint. Keep the walls more neutral to compensate for the bold ceilings.
Mixed Textures and Metals
You used to see hardware and accents of one type of metal throughout an entire home—brushed silver, oil-rubbed bronze, brass, and more recently, even gold. But if you can, now's the time to think about mixing metals in a tasteful way. You can certainly get away with two and possibly even three.
Also, mix plenty of different textures! Velvet, wool, and cashmere all add a pleasant dynamic to any room's more ordinary textures.
Organic and Curvy Furniture
Mid-century modern has been in vogue for so long that I almost forgot about anything else. But organic shapes and curved furniture are back! Those stark, geometric lines need no longer take up your entire space.
But don't throw out all those beautiful mid-century pieces. Just mix them in! (It's another big trend—mix those styles and periods together in one beautiful hodgepodge.)
Handmade Items
Even big companies are focusing on unique goods with handmade imperfections. Many, like West Elm, are working with small artisans to achieve effects that you can never achieve with mass manufacturing.
Focusing on handmade items (which you do not have to make yourself) is the way to create your own cozy environment.
Minimalism is Out, Maximalism is In
You've probably noticed that in home décor, minimalism has taken a back seat to maximalism, or "more is more." This is the time to have fun with your home and do what looks good to you! So many traditional "rules" about home design are out the window. So enjoy it!
What home trends you are excited to see this fall? Leave me a comment below!
No comments found.